The UCD Open is coming up on Thursday, so this Tuesday on the range was spent both shooting the UCESSA postal round and doing some basic rifle work making sure I could replicate what happened last Thursday. Mostly it worked, the mechanics were all sound and the rifle settled the same way. The actual aiming was off quite a lot – my head wasn't fully in the game: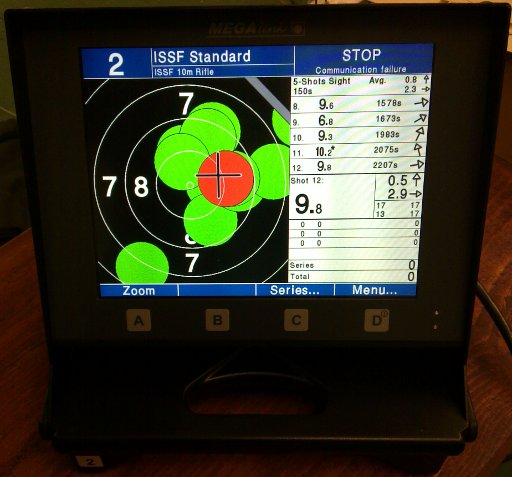 Nonetheless, the basics are sound.
Getting my head in the game is the important thing for Thursday now.