My plan for Tuesday's training wasn't exactly detailed – it was to come down and shoot to practice the new shot routine. I also wanted to shoot without the shooting frames after the eye test on Saturday to see if I could do without them. Initial warmup was a bit all over the place though, it felt off and the results said it was off: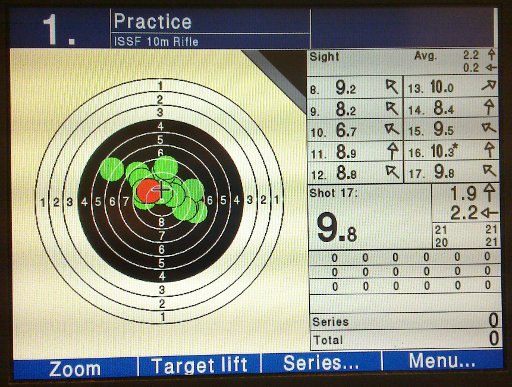 Matt was down to help myself and the Cunninghams train that evening though, and made some tweaks to the position once I'd warmed up. Taking away the frames lost me a reference point (and a mount for my blinders), but it did make it possible to get a more natural-feeling head position on the cheekpiece. We moved in the buttplate a bit to let the right elbow drop down slightly, but that didn't get rid of the slight wobble in the position. So Matt did some major buttplate changes to get more contact between my arm and the upper half of the buttplate: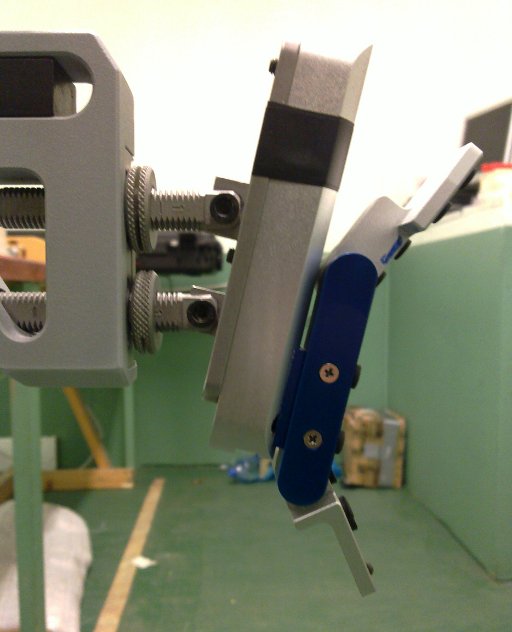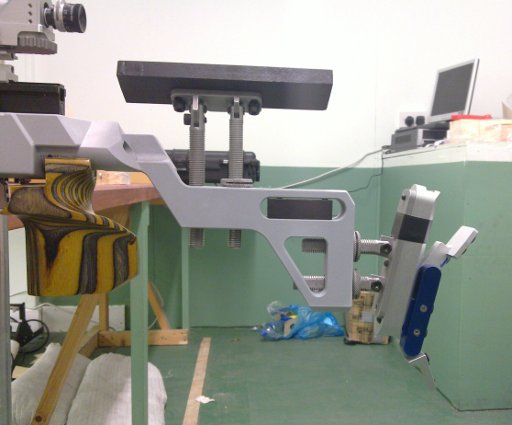 We've also moved my feet around a bit to get my hips more in line with the target, and brought the rifle more in towards my left shoulder. All in all, it feels a lot more stable, and more like it was just a tweak of the position than major surgery (though the buttplate is a bit extreme – the rulebook had to come out to make sure it was still legal). The results weren't bad either, but they did include the single most annoying flier I have ever shot in my entire life so far: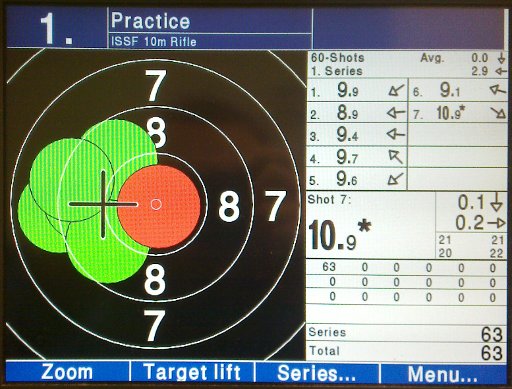 I have four range days left to the next match, the UCD Open, so the training plan is to just repeat what we fine-tuned today, get used to the new shot routine, and just shoot. Hopefully there's enough range time to not embarress myself with the score at the Open!