I got one of these (direct from MEC, but you can get them from Intershoot.co.uk now) a while ago to try out.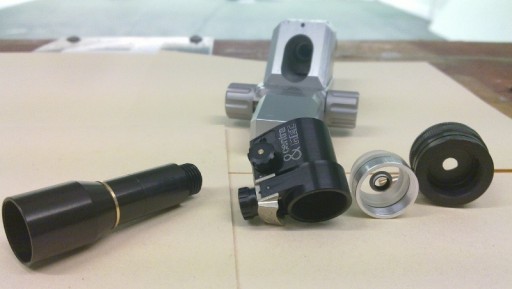 Looked great, but had a few problems – for a start, my rearsight got a little complicated: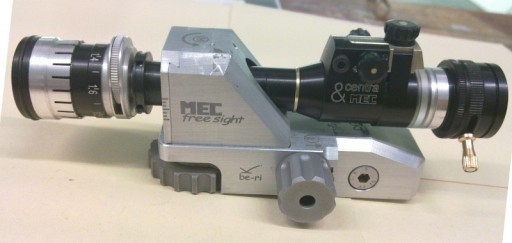 Okay, so some of that got stripped off, but even after that, it was still a bit… busy: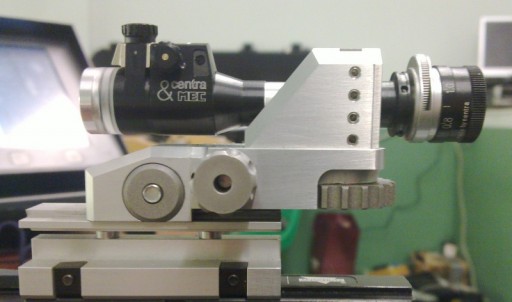 Now, I have a fairly pronounced cant on the rifle, so that introduced another problem – the duplex is only anchored at the top and I don't know if it's my one alone or the design, but when you cant it, the iris doesn't hang vertically, it moves slightly to one side and makes a mess of your sight picture, so you're fiddling with its adjustment a fair bit to try to get everything aligned. And speaking of which, the sight picture itself gets a bit more complicated as well: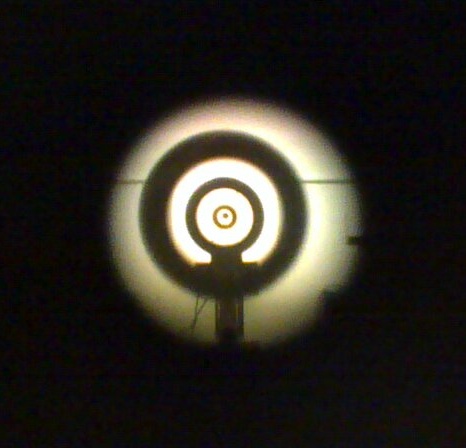 The problem is that the gap between the rear iris ring on the outside and the middle ring of the duplex is just as critical as the centering of the foresight ring in the rear iris, and unless the duplex is perfectly centered in the rear iris – and locked solidly in place – then you get a sight picture like the one above, and if you're mid-match and fixating on the target, you don't notice the small drift offcenter of the duplex in the rear iris.
Now I know these can work; I saw one or two being used to good effect in Intershoot and in RIAC by the Dutch team (it's hard to see but look at the rearsight of Peter, second from the left in the photo):

But for me, the Duplex is now sitting in the pile of Bits I Bought Because They Were A Good Idea At The Time But They Haven't Worked Out So Far But Maybe With A Bit Of Work They Will Later On…