First match since the holiday and the rust is showing…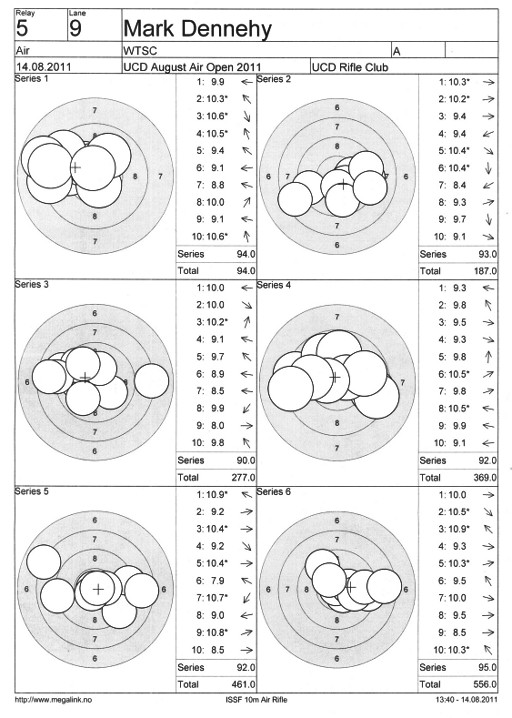 My balance was all over the place, and things just refused to settle down. Anxiety levels were high, but it's that annoying kind of anxiety that you can't see as anxiety when it's happening; think of it as just a generally heightened level of mental tension rather than anything specific – like the way you sometimes realise your shoulders are so tense that they're touching your earlobes, but you didn't have any one specific muscle in pain?
The sight picture problem from the July Open was completely gone though, thanks to the efforts of the UCD folk who spent the morning installing new lighting, and to moving to a new firing point (the ones in the center have more ambient lighting than the ones at either end because of the difficulty in mounting lights safely downrange). So that was a welcome relief, but it did just highlight the poor hold in the position 🙁
End result was that despite good logistical prep, despite decent time management, despite taking a break to talk with Matt and Geoff half-way through, despite lots of dry-firing and settling at the start, things just refused to calm down and settle into place the way they've done in training.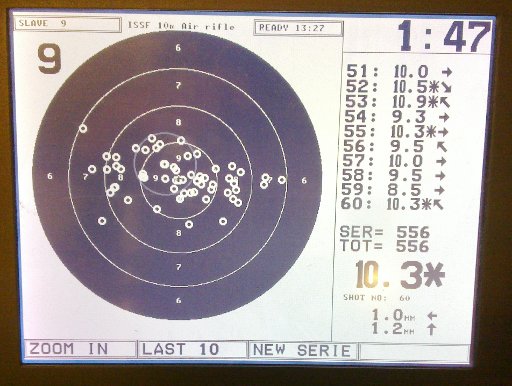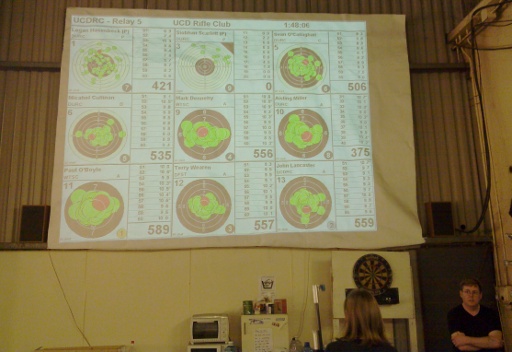 Matt says it'll come, and so does everyone else, and I know they're right – it's just that knowing it'll happen doesn't make waiting for it any easier 😀
On the upside, Ashling set a brand new PB of 375 (that's the ladies MQS, which is a nice result after such a short stint of training with Matt), and Paul blew everyone away with a new PB of 589 (up from 577 in less than a month – proof that it does come when you train long enough…) And Emma is coming back to training as well, and will be coming out to WTSC to train with us on Friday nights, so the WTSC gang is getting better and getting bigger again, which is nice to see after a few years of a lull…