Right, so first of all, a small note. I dislike winter training in WTSC without the heating 😀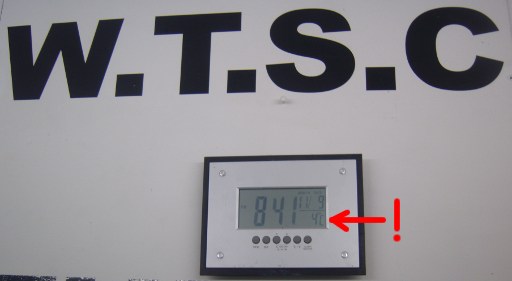 Mental note: must buy oil for the range's central heating. Also, must reset range clock, it's still on BST.
Today was the last training before the DURC Air Open so I thought I'd just put lead downrange and do some final tweaks, and afterwards do a few minutes live-firing off of these puppies: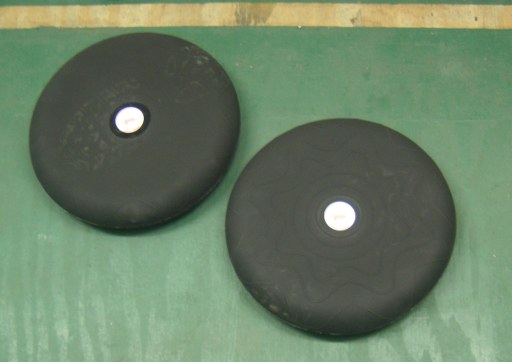 You might remember these from an earlier mention from Kuortane. The idea's simple: stand on them and shoot.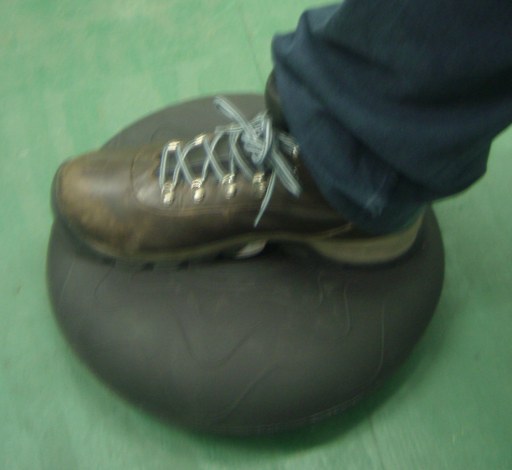 They're also easy to find in Ireland. And they worked very well, though you have to remember to keep your toes overhanging the edge of the cushion so that when you're in position your weight is centered on the cushion – otherwise, balance isn't hard, it's actually impossible.
As to the tweaking, it went fairly well:
And who said coaching is all hard labour and no laughs?
The results weren't too bad either: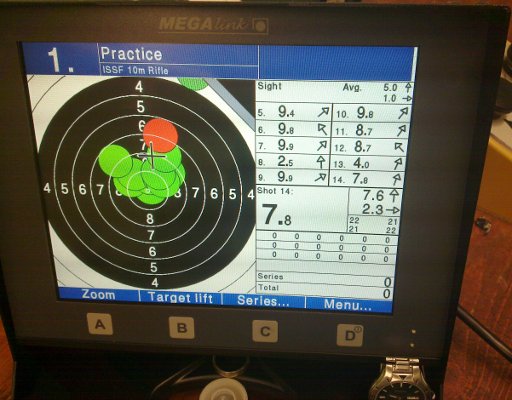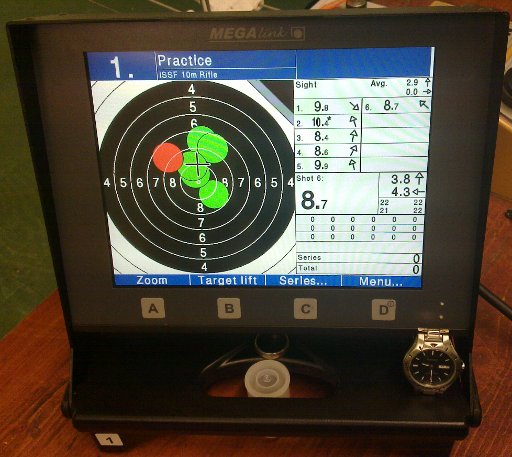 (though you can see a bit of confusion with the sights there at the end. I really do need to benchrest that rifle and get some hard data on how many clicks per ring those sights give me with my sight base length, but there's no time before the DURC Open, so I'll do it next week in WTSC. Oh, and that last 8.7 was shot standing on the balance bags, so the other shots give an idea of my current best horizontal hold – the vertical hold is okay too, but when you're mucking with your elevation setting on your sights, it's hard to measure vertical hold 😉 )
As to the DURC Open, what do I expect? Well, given how the rifle feels right now, I'm guessing I'll start well, but given that I'm still coming off the tail end of a cold and that I have to shoot late on the 2030h detail, I'm guessing I'll have some stamina problems. I'm hoping to break 540. The plan is to finish work around 1800h, get home for 1830h and eat something and change into the underarmour and tracksuit, head off around 1900h, get there by 1930h and spend at least 20 minutes warming up by wall-watching and be on the line in full kit and good to go by the start of prep time so I actually have my prep time for prep rather than the usual mad rushing about. I'll post here after the match when I have the scores. Wish me luck…